The Doyle Report
In 1874 Andrew Doyle was commissioned by the Canadian Poor Law of Guardians to write a report on migration and the conditions of migrants. His report was highly critical and resulted in the temporary closure of some of the receiving homes.
Reception of the report
"There is intolerable evidence of ill treatment, overwork and physical abuse."

"Canada wants increased population, but would not on that account thank any country for landing inmates of its prisons and poor houses on her shores."
Although the Doyle report was widely criticised it led to an act passed by the Ontario parliament in 1897 which regulated migration.
Perry Snow, clinical psychologist, explains the eugenics arguments for and against migration:
"The British organisation regarded them [the migrant children] as a valuable exportable, breeding stock that could improve the quality of the Canadian gene pool. At the same time they did not want them in England [sic] because they believed that they were tainted by their family origins. Canadians welcomed them only as cheap labour, but believed that these children carried inherited physical and moral deficiencies."
William Quarrier was particularly disturbed by the Doyle Report. He believed he was supplying Canada with good future citizens. There was an immediate reduction in 1876 of migrant children for two years and in 1897 Quarrier halted sending children for the rest of his life.
The End of Child Migration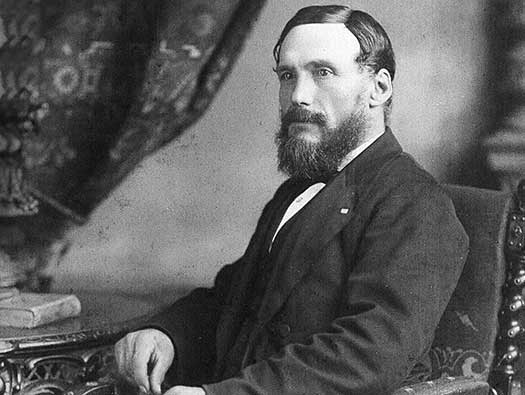 William Quarrier
After his death, Quarrier's homes resumed child migration to Canada in 1904 and continued until 1928 when the Canadian authorities finally ended migration.
Between 1871 and 1928 Quarrier's Homes migrated to Canada 35% of the children accepted.
Canadian migration ended 'officially' in 1928, though parties were still sent out until the Second World War in 1939. The main reasons for its ending were:
Fostering rather than institutional care became the policy
Canadian girls were becoming scarce, and migration added to cheap labour
Acts of Parliament in the provincial parliaments and in federal parliament in Ottawa made it difficult for any child to be migrated
The fear of import of 'defective' and 'diseased' children
Child migration however continued to other countries, notably Australia until 1967. There is more detail on this in Heatherbank Museum.