Social Work


Voluntary Assistance

Voluntary Assistance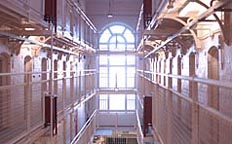 Remanded and Short Term Prisoners
Everyone remanded or sentenced to custody is entitled to a throughcare service from Criminal Justice Social Work. Voluntary assistance applies to those who are not subject to statutory supervision. Any person serving less than four years, during sentence or for up to one year after release, can ask the prison social work unit or community criminal justice team for advice, guidance and assistance. Section 71 of the Criminal Justice Scotland Act 2003 strengthened existing throughcare arrangements to allow the local authority to be proactive in the provision of advice, guidance and assistance prior to release.
The Tripartite Group Report (2002) identified three groups as priorities for voluntary assistance:
high risk offenders not subject to statutory throughcare
young Offenders; and
those who have shown a commitment to address their offending behaviour or take up and continue with the offer of assistance under the SPS transitional care scheme.
In June 2004, the Tripartite Group, which has members from the Scottish Executive, the Scottish Prison Service and the Association of Directors of Social Work, reviewed its programme of work and agreed that the area of drug/alcohol abuse was one where resources and effort could be redirected, given that the SPS Transitional Care Scheme was coming to an end. The Throughcare Addiction Service was born out of these discussions and has been incorporated into the voluntary assistance arrangements. This led to a change in priorities for voluntary assistance. The priority groups for voluntary assistance are now:
High risk offenders not at present subject to statutory throughcare
Throughcare Addiction Service offenders
The National Strategy for the Management of Offenders, published by the Scottish Executive in May 2006, envisages a more integrated, more consistent management of offenders in both the community and in custody which takes into account the level of risk within each individual case with the purpose of protecting public safety by reducing offending.
In response to the strategy, the Scottish Prison Service, in consultation with partner agencies including the Association of Directors of Social Work and the Police has developed an Integrated Case Management System that brings together the key tasks from SPS's Sentence Management and CJSW Circular 12/2002, and merges them into one integrated process.
Scottish Prison Service staff will follow the ICM processes for all prisoners whereas the involvement of social work staff will vary depending on the type of case and the assessed need for involvement. ICM will be delivered to all convicted prisoners and not only those serving four years or over. Intervention will differ in intensity according to assessed risk and not, as was previously the case, length of sentence. ICM will utilise the input of all service providers through an IT based system — SPS's PR2 that will become the standard case management system for prison based staff.
All prisoners will undergo a Core Screen Assessment on entry to prison and in the case of short term prisoners will leave with a "Community Integration Plan" This is to ensure a clear pathway through custody for offenders and should encourage engagement with the planning process, a more responsible approach to addressing difficulties and therefore desistance from offending on release. The ICM system should also ensure that interventions are sequenced appropriately and that all relevant information is shared with appropriate service providers to facilitate a holistic planning process.
Resources
Legislation
Circulars
Resources