Social Work


Statutory Throughcare

Non-Compliance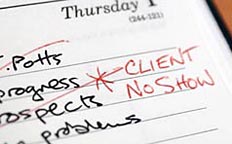 Breach of a parole, non-parole or extended sentence licence can be for failure to comply with the requirements of the licence or being charged with a further offence. In the case of a further offence the supervising officer must inform the Scottish Executive Justice Dept. immediately. The reporting of any failure to comply with other conditions of the licence is a matter of professional judgement. Therefore there may be warning letters to the offender before a decision is made to notify the Justice Dept. Supervising officers act on behalf of the Secretary of State to help protect the community from harm and must therefore not condone unacceptable or repeated failure to comply with the requirements of a licence.
In matters of urgency the supervising officer should notify the Justice Dept by telephone and forward written report a.s.a.p. Where possible and appropriate the supervising officer should meet with the client to discuss the breach in order to include their views/explanation in the report.
Justice Dept Circular 10/2007 Submission of Serious Incident Reports may also apply.
Where it is considered expedient in the public interest the Secretary of State may revoke a licence without reference to the Parole Board. However the Justice Dept. will normally refer matters of breach to the Parole Board for recommendation for action. This may be revocation of licence and recall to custody, issue of a warning letter to the licence holder or no action.
Resources
Circulars
National Objective
National Standard
Tasks