Social Work


Statutory Throughcare

Statutory Supervision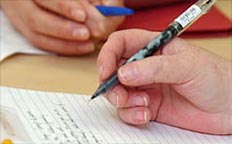 The supervising social worker should meet with the client within 24 hours of release. The purpose of the first meeting is to:
Review licence conditions
Discuss and offer assistance with any immediate needs
Review the action plan
Answer any queries from the client
Arrange the time of the next appointment
the licensee fail to attend the supervising officer must take appropriate action to make contact during the next two working days. If contact is not established the Justice Dept must be informed.
The primary objectives of statutory supervision are focussed on assisting former prisoners to reduce the risk of re-offending.
Ongoing supervision will include:
Engage client in appropriate supervision plans
Maintain motivation to change using pro-social modelling
Update action plans as appropriate
Complete and update risk assessments
Complete and update risk management plans
Refer to research based group work programmes to support the work agreed by the supervisor and client
Make appropriate referrals to partner agencies
Maintain contact according to National objectives and standards i.e. minimum of weekly for four weeks and fortnightly thereafter for the next three months, including a home visit monthly. Contact may be more frequent with high risk offenders.
Hold formal reviews with client, line manager and any other agencies or individuals who are involved in the provision of or support. Subsequent reviews take place at six months and six-monthly thereafter for the first three years and then annually. In cases where the offender presents a high risk reviews may be more frequent.
Provide progress reports to the Scottish Executive Justice Dept on life licensees and termination reports for determinate licensees.
Resources
National Objective
National Standard
Tasks