Social Work


Statutory Throughcare

Statutory Visits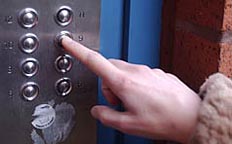 After the first visit to the prisoner or attendance at the first case conference the supervising officer in consultation with the first line manager should draw up a schedule of visits which should comprise attendance at the annual Case Conference and more frequent visits where appropriate.
Contact with those subject to an Extended Sentence should be undertaken within the guidelines in SWSG Circular 14/1998 i.e. annually or six monthly depending on length of sentence.
More frequent visits may be warranted and decisions on the frequency of visits may be influenced by a number of factors including:
Attitude of the prisoner toward supervision.
Overall length of sentence.
Changes in personal or family circumstances.
Changes in levels of assessed risk, motivation etc.
Outcomes from prison based work or programmes.
Expected difficulties in securing compliance.
Demands on operational resources etc.
Unless otherwise assessed as inappropriate each scheduled visit to the prisoner or attendance at a Case Conference should be preceded by a visit to the family. Information gained from this contact with family members will be included in the full Risk and Needs assessment and discussed at the Case Conference, unless there are specific reasons prohibiting this.
Resources
Circulars
Tasks
Tools