Social Work


Statutory Throughcare

Initial Interview
When a prisoner is sentenced, returned to prison or subject to an Extended Sentence, Supervised Release Order or convicted of any sex offence the details are passed to the Prison Social Work Unit. The prison social worker is required to meet with Schedule 1 offenders within five days of sentence (this also applies to remanded prisoners) and with long term prisoners within seven days of sentence.
The purpose of the initial interview is to explain the social work role, circular 18 procedures and sex offender registration procedure, (where applicable) begin to engage with the client about the potential for change and the possibility of improving their circumstances, complete relevant risk assessment forms, assess any risk to a child or children and inform SPS visit staff of status and risk.
Liaise with children and family social worker regarding whether contact, particularly visits to the prisoner, are consistent with the child protection plan.
The 'Supervising Authority' is designated by the Prison Governor according to 'ordinary residence' principles. In the course of this initial interview the social worker will check whether there is evidence that the client has links with or is known to intend to live in another authority area on release. The prison social worker then writes to the relevant authority to confirm that they accept responsibility for supervision of the offender. The letter should be sent following the first appointment. [7 days]
Case Study: George Brown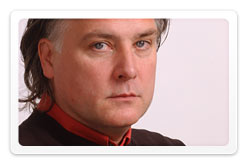 You will find below extracts from the Social Enquiry Report provided for Mr Brown's court appearance which is linked to the short video of the prison social worker's initial interview with Mr Brown.
Under the heading Case Study in the Parole Home Background Report section of the map you will find copies of reports for the Parole Board from the prison social worker and supervising officer.
As an optional exercise you may wish to make your own assessment of Mr Brown's criminogenic needs and consider whether you agree with the prison social worker's emphasis on his relationship difficulties.
Case Study Files
Case Study Video (Download Versions)
Prison social worker's initial interview with Mr Brown:
* If you experience difficulty in downloading files, right-click on the download link and select "Save Target As…" from the resulting pop-up contextual menu.
Prison social worker's initial interview with Mr Brown
Resources
Circulars
National Objective
Tasks
Tools