Learning Objective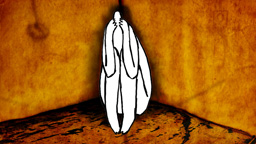 'Animated Minds' is a series of animated documentaries using real testimony from survivors of mental illness, combined with engaging and sometimes humorous visuals, to climb inside the minds of the mentally distressed. Windows into experiences rarely seen, each piece draws us in to these people's inner worlds, journeying around the landscape of their minds, and leaving us with a greater understanding of what it is to suffer from mental distress.
Animated Minds scooped the award for Best Animation Programme at the Banff Television Festival as well as the Student Jury Award. It has also been nominated for a Grierson Award (www.griersontrust.org) and Mental Health Media awards. (www.mhmawards.org)
Animated Minds is a co-production between APT Films and The Documentary Filmmakers Group (DFG). Andy Glynne, the Producer/Director is a clinical psychologist, documentary filmmaker and founder of the Documentary Filmmakers Group.
Technical requirements
This learning resource requires any modern web browser and the free Adobe Flash Player.
To report bugs contact support@learnx.sieswe.org